Success Stories
For Comfort
Z-Liner insoles are my favorite insoles at a fair price for comfort and foot stability. I'm on my feet all day and when I have the Z-liner insoles on my feet are comfortable. I definitely recommend them to anyone.
- Keith Y.
I have 2 pairs of these and they are the best insoles I've found. I was pretty happy with the Dr. Scholl's Air Pillow insoles but tried these on a whim and loved them. They provide excellent support and have made my shoes more comfortable.
- Ian C.
The Z-liners are super thin and light, I kinda doubted it would be that absorbent just looking at them, but my feet were hurting and I didn't want anything bulky in my shoes to make them tighter or make me have to get a half size up making me look like was wearing clown shoes.
I like the (Merrill) minimalist shoes with no arch, but I still needed a little something between a regular shoe arch and feeling pebbles when I walked. I also have a regular running shoe where I've slipped and ZL liner inside and again, not thick enough to affect the fit.

I tried spencos and a couple of off brands from Meijer and even the expensive Dr. Scholls where you stand on some contraption by the pharmacy where it measures whatever and figures your weight and balance on how you stand and tells you what corresponding support of theirs to get, a bit fancy for what it does, makes you think it's more scientific, but it didn't work. The good feet store was absolutely useless, may as well have tossed that cash out the window.
I spotted these Z liners on Instagram and watched the egg drop test, the price was reasonable and I figured worth a gamble. I got the pair and was curious if the thin and light profile would even do anything.
The best first thing was that after putting it inside the shoe and slipping my foot in it, it wasn't tight, it hardly affected the fit! took it for a spin and to my surprise, it felt pretty good. Mind you these are minimalist shoes, no arches to begin with, the added cushion was just enough to give me the padding I wanted and the shock absorption to make the everyday walks pretty comfortable.
The true test is to see how it feels when I go through a regular day. I'll stand or move minimally while on the sidelines photographing sports, 3 to four hours at times. The longest test so far was a job I had where I had to walk pretty
much non stop for 6-8 each day for four days photographing a farm show. I have surgically altered ankles and I hurt anyway, but these supports have been pretty good. I bought a second pair to slip into one of my other favorite everyday shoes that has regular arches and I'm pretty happy with them.
There is no magic bullet, everyone's feet are different, I've tried tons and for me this is my go-to.
- Neal L.
I first read about Z-Liner on a website when this company first got started not long ago. I was very impressed with the design and process that went into making these liners. I quickly bought a pair to try out. At once I noticed how comfortable they were. I am on my feet 8-9 hours a day at work and walk 5-12 miles a day. I have tried many different insoles in the past, a few even prescribed by medical doctors, but nothing was as comforting and soothed my aching feet at the end of the day as Z-liners were.
I am so impressed I have told my foot doctor, friends and co-workers and have bought liners for not just my work shoes, but all my shoes.
Thank you Z-liner you're a feet saver!!
- Bruce L.

Best ever insoles I've ever had in 20 years. I've bought 3 pairs now!!!! There is no comparison to the soft footing cushion that these provide.
Buy them now!!
- Carol B.
I always find stock inserts for all of my shoes to be uncomfortable and usually resort to replacement inserts after purchase. In the past I've switched between Dr. Scholls, Spenco, and Superfeet but never really found an insert I couldn't live without……until Z-Liner!
I stumbled across Z-Liner inserts and took a chance just to see how they felt. Since then, I've ordered a set for each pair of shoes I own….work shoes, running shoes, daily wear tennis shoes, they all have Z-Liners inside. I'm so happy to have found Z-Liners and can't imagine walking or running in a pair of shoes without them.
- Randy C.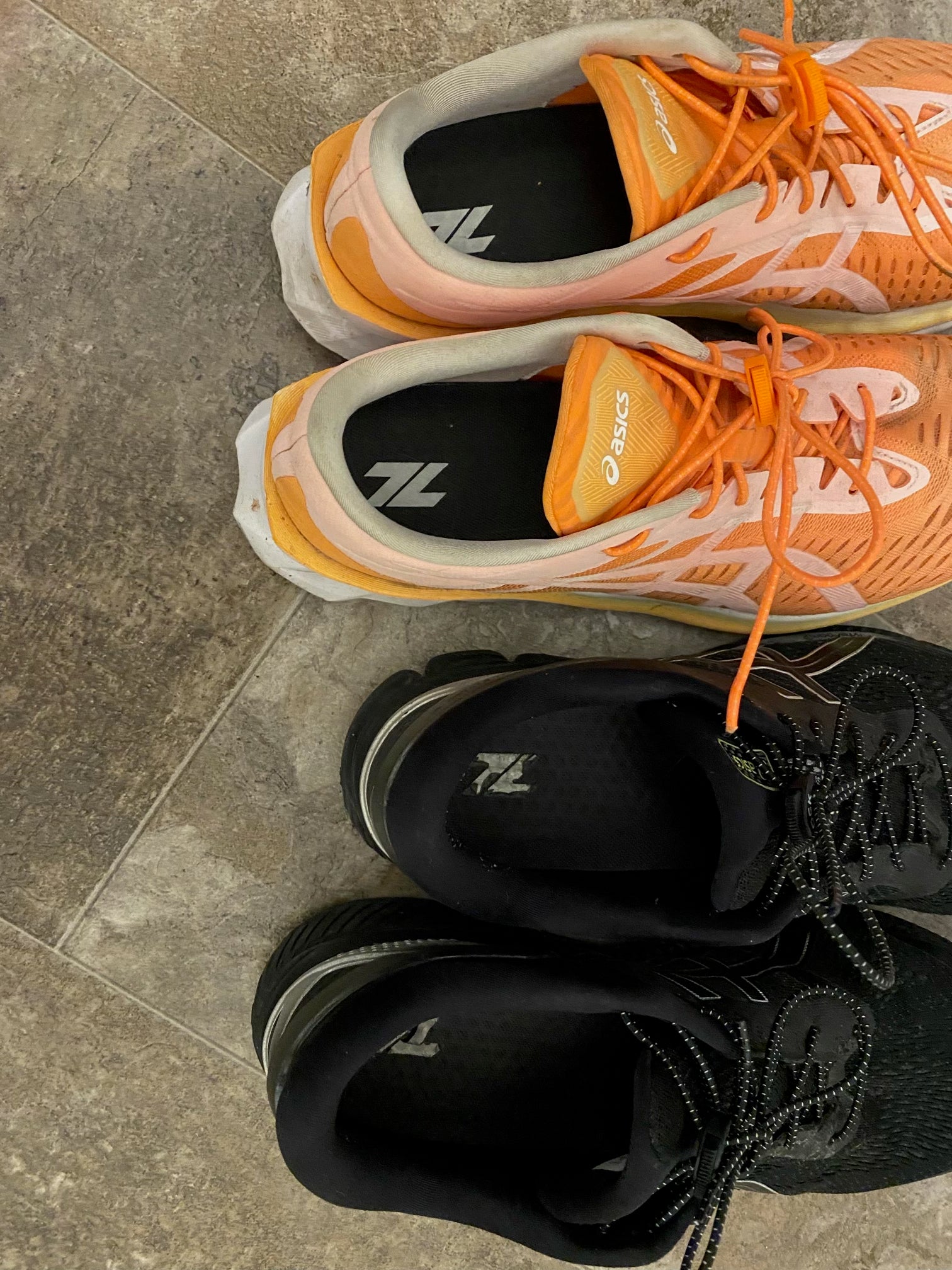 I had a new pair of Nikes that had insoles that would come out when I took my shoes off which was frustrating. They also made my feet sweat really bad and had little arch support. I got me a set of these liners and now my liners stay in my shoes and my feet sweat less and smell much better. All that and I haven't even mentioned how comfortable
they are.
- Kyle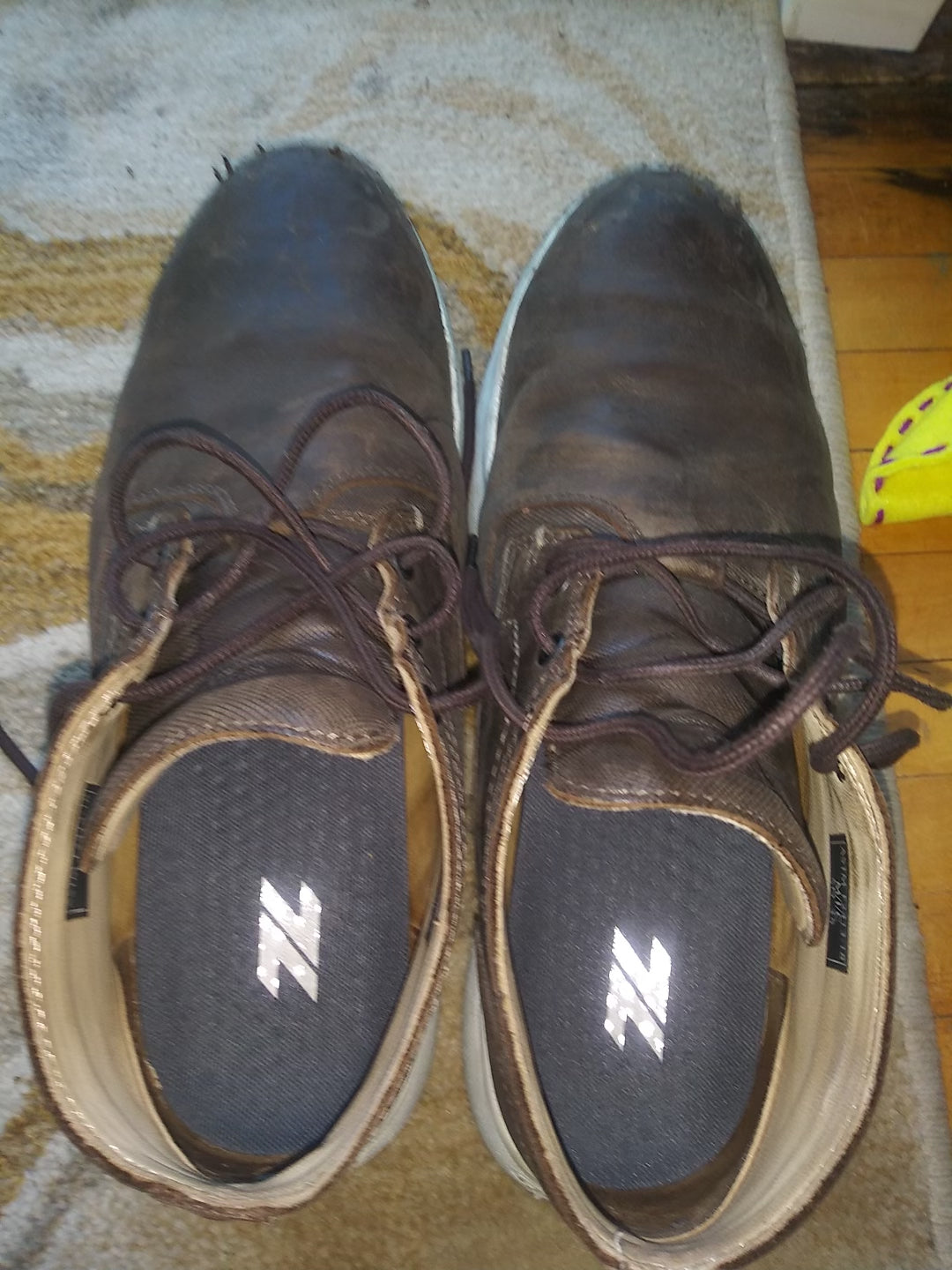 I have been using Z liners for several years. I have tried a few others but felt I had a high arch and they did not work. I have spent a considerable amount of money on shoes that promised comfort and a decent insole. None of them live up to the quality of Z liners. I am 64 years old and still working in retail and am in my feet at least 9 hours a day. I have become a fan of barefoot technology and I feel not only supported by Z liners but feel they are designed to keep your feet in a state of balance with your natural gait. I unequivocally love them and am on my third pair. They are
hands down the best and only insoles I will use now and in the future.
- Dane M.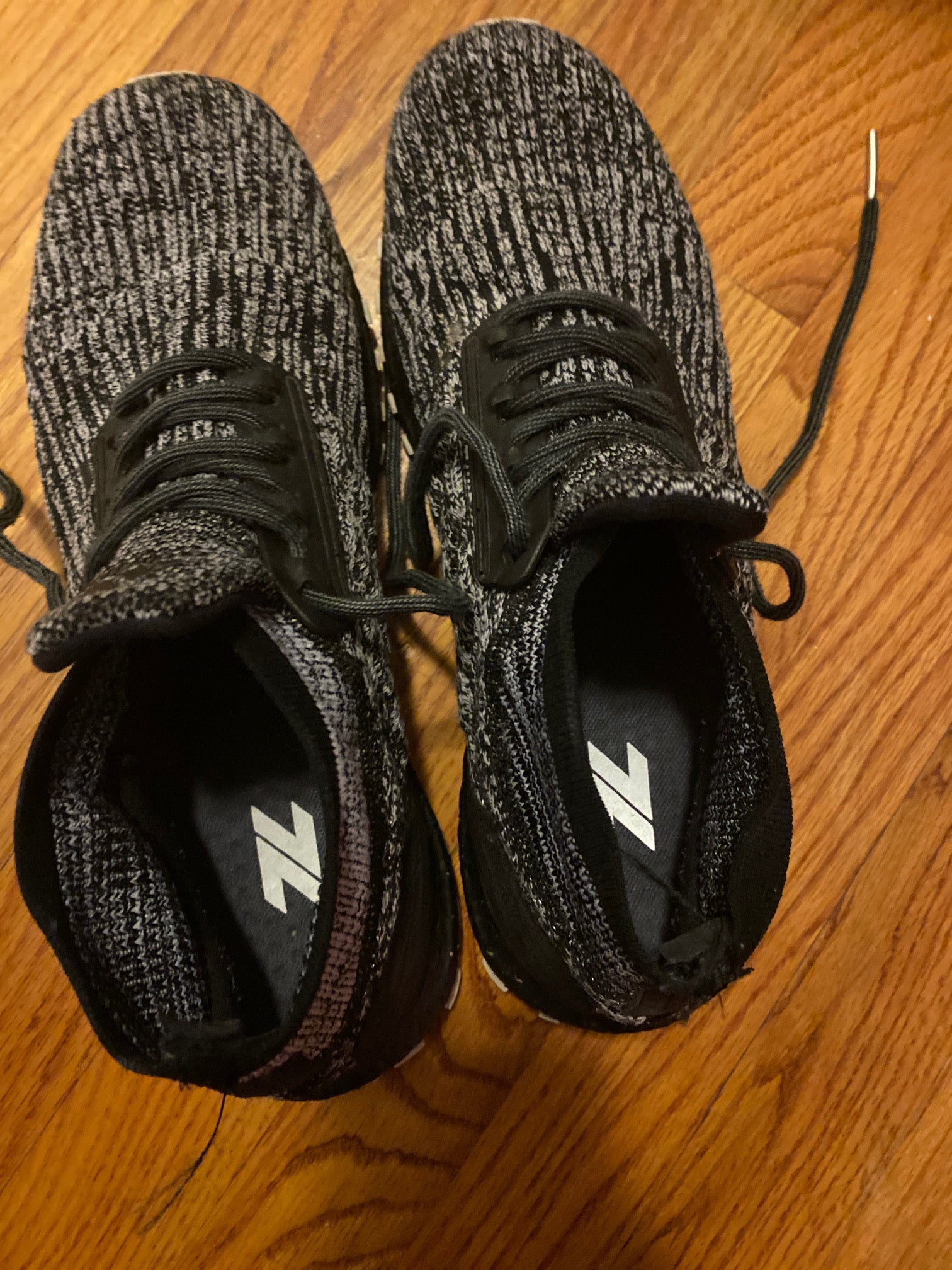 Absolutely love my Z-Liner insoles, can you tell from the photo? I put these bad boys in almost every one of my shoes. I've tried so many other brands of insoles and none of them come close to Z-Liner. Besides how comfortable they are, my favorite thing about the Z-Liner insoles is the fact that they are very breathable and allow me to go sockless whenever I want and I don't have to worry about odor from sweat. They keep my feet cool and they don't seem to attract odor like other insoles. Z-Liner insoles are extremely well constructed and so far they have not delaminated on me yet. They're also very thin, which in any other insole would be a problem because thinness usually equates to less comfort, but not with these insoles. The "comfort to thinness ratio" is very high which allows me to put them in my dress shoes without worrying about my heel sitting higher then the topline but it also means I can stand on my leather sole shoes all day long without foot pain! I'm a surgeon and I'm on my feet all day in the OR
and I have these in my goto every day OR shoes because they can handle the pressure with ease. On top of it all is the price; you'll be hard pressed to find a better quality and more comfortable insole for the price of these. They are so affordable that I literally have a pair for every one of my shoes plus extra. I even use them in my running shoes.
- Michael C.
I want to say these Z-Liners are the most comfortable liners I have ever purchased. I have tried at least 3 different kinds of liners and these are by far "the best ". I am in my mid sixties and can say I enjoy walking again. Thank you Z-Liners!
- John R.

I've tried several other brands, pick a name brand, i've tried it. I was a little skeptical of these at first but I wore them for about 8 hours and knew they were something different. Spend the money on these now before you waste hundreds on other brands like most of us do trying to get the cheapest things available. As a police officer, having comfort in my patrol boots is a must and these never let me down.
- Alec R.
I bought my first my z-liners for my loafers and noticed how comfortable they were and how aerated my feet felt throughout the day. To be honest, I really fell in love with them. As such, I started adding them to my sneakers and to my other shoes. They are just amazing! When I put shoes on that do not have them it's amazing how different I feel.
Next year, I plan on walking the Camino de Santiago and I know for a fact that the first thing that I will be getting once I get my hiking shoes will be my z-liners. Also, I'm going to bring an extra set so I can be comfortable throughout my walk. Z-liners have really helped me during my training and are an important component regarding the health of my feet.
I love your product.
- Dave B.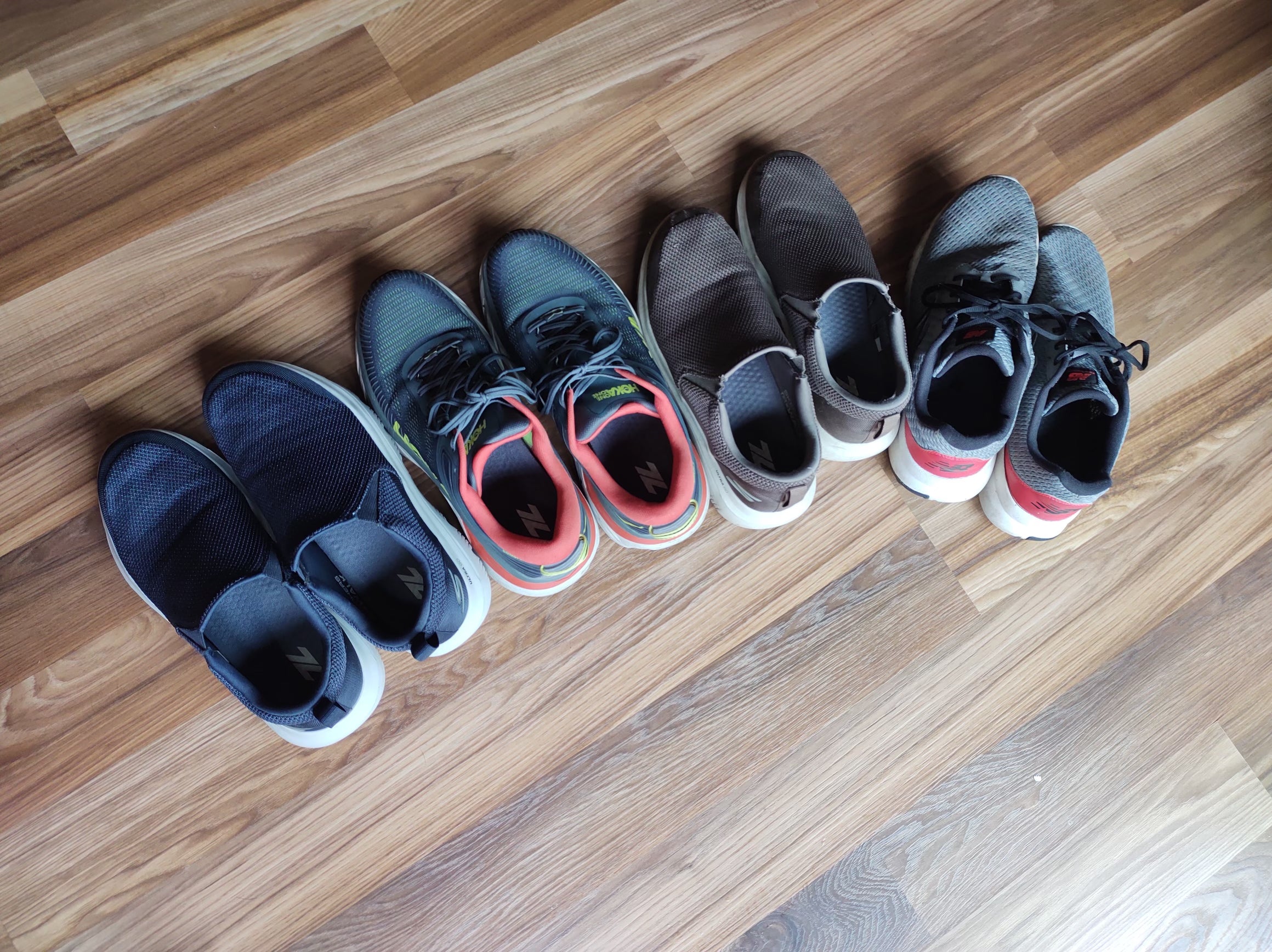 I've had my z-liners for the past few months and have put them to the test and love them. I've switched from other name brands, hoping to find something that worked with my work boots and walking/running shoes. These fit the bill since the low profile does not fill the shoes to the point that my foot squeezes. I have wide feet that often swell when I'm on my feet for long periods of time but these have really reduced that by giving the extra room back in my shoes. I
survived with these in soles in combination of non-blistering socks when I went with my family to Disneyland for 3days averaging 30k steps a day.
- Andy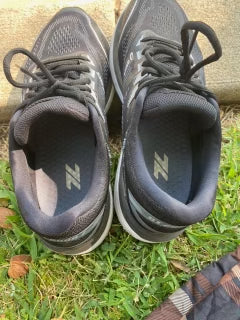 I use Z liner as my go to replacement when my factory installed insoles fail over time. This allows me to continue the life of my shoe for longer with comfort.
- L A.

Z-Liners have gotten me and my feet through some long days. I use them in both work boots and sneakers. I love the fact I can toss them in the washer n dryer with my clothes. I have used many "other" insoles, Z-Liners have been the
only ones that hold their comfort value and are "carefree" washable.
- Marty H.

For pain relief/foot problems
Before z liners I was struggling with foot pain starting my 10 hour jobs it wore me down physically and emotionally. I used to wear dr Scholl's or whatever was on sale at the nearest retail store to get me by. I enjoy zliners because they make it feel like I'm walking on air!
- Nick E.
I have back problems, so waking is the best form of exercise for me. I walk about 4 miles a day and by the evening, my feet would hurt so much! I've tried all of the normal gel, memory foam type inserts but nothing worked. When I saw the ad for Z-Liners, I thought, "Yeah, right..." but after reading the reviews I thought I'd try them. They don't look like much, but there is some voodoo magic built into these babies!! My feet no longer hurt! How is that possible!?!
Since then, I've purchased another set for other shoes. I can't say enough great things about Z-Liners! I've shared with friends who've also purchased and love them.
- Tonya B.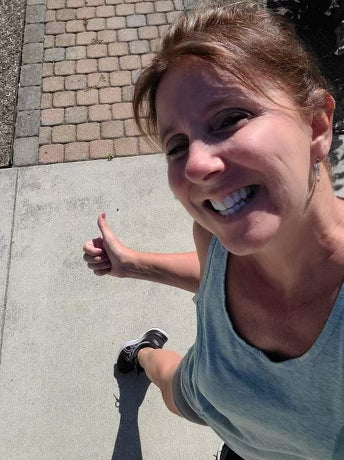 Z-liners have helped me because I used to be in foot pain no matter what shoe or insole I used. After I bought my first z-liner, I bought a pair for all my shoes and for my girlfriend's shoes too! I love that they are so resilient, machine washable, and eco-friendly. It makes them the perfect fit for my lifestyle
- Johnathan W.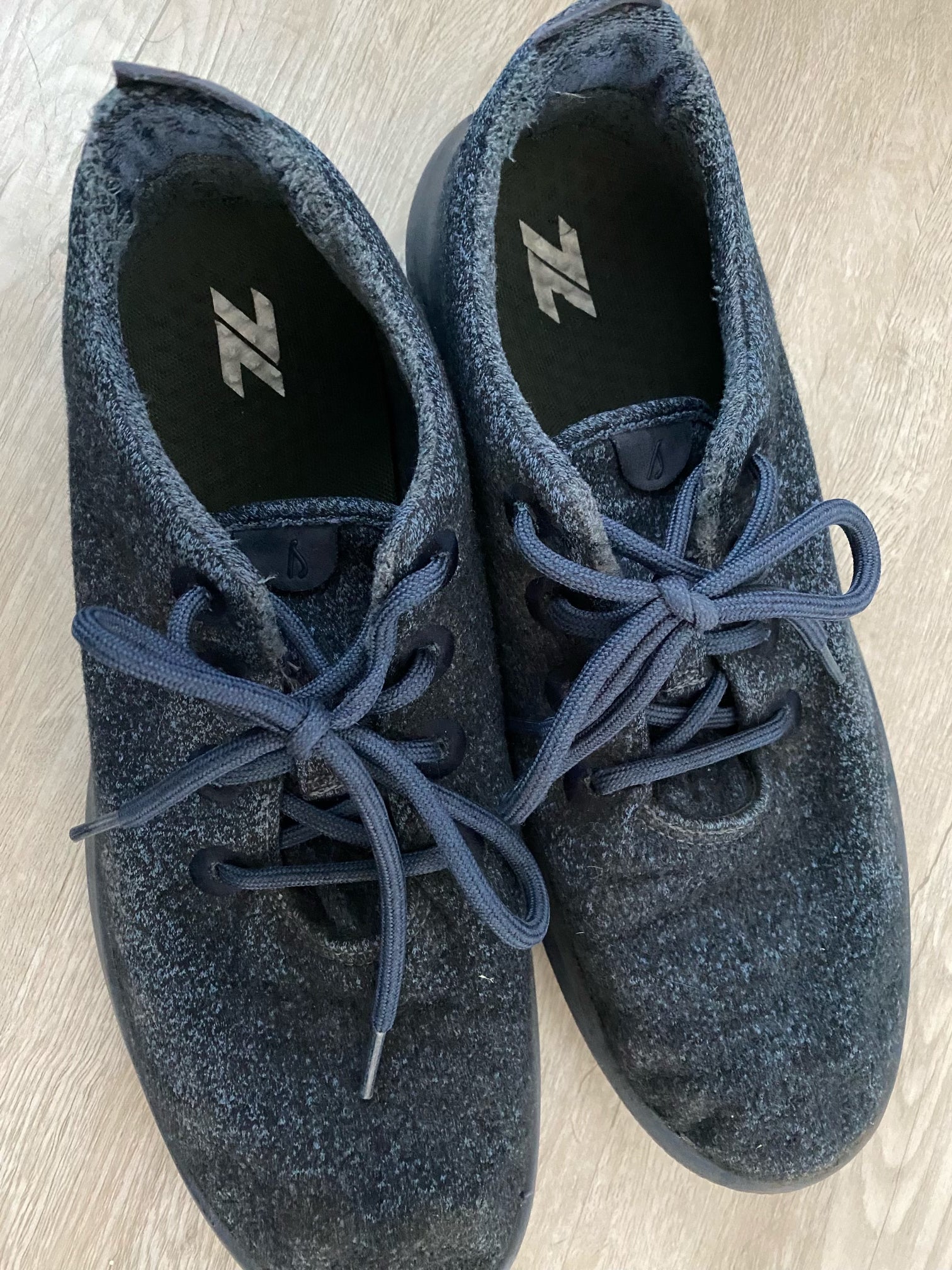 Z Liners have been great for my ankle and knee pain from playing basketball. Before buying these, the impact from playing outdoors was just too much for my joints. The thing I like most about them is that they feel cushiony but aren't too soft like other insoles, where I would feel like I was sinking a bit. Here's a picture of the z liners in the basketball shoes I wear. They're pretty worn in but they still feel great.
- Tommy N.
I have tried many different insoles for my tennis shoes. Flat feet, Plantar Fasciitis, dropped metatarsals, bunions and a lifetime of working and playing on my feet have taken a toll. Some of the many insoles I have used worked better than others, but NONE have worked as well as Z-Liner Insoles! The proof of that is that I have never re-ordered a specific brand of insole once it has worn out, I just moved on and tried a new one.
Well! I have re-ordered Z-Liners 3 times and purchased two pairs for my husband too! I don't know what it is that makes them work for me; I'm assuming it has to do with the waffle-like construction, but I don't even care….I just know they are the best insoles I have ever used. Thank you!!!
- Missy M.

I suffer from plantar fasciitis and peroneal tendonitis and as an athlete things were quickly becoming impossible to deal with. It got to the point where I couldn't even go for walks with my dog without limping and being in considerable pain. I tried a few generic brands of insoles and some Dr. Scholl's inserts and a few kinds of Superfeet insoles but the relief was minimal and it didn't seem to last with any of them. I saw an advertisement for Z-liners and considering the price I figured why not try a pair? I had nowhere to go but up.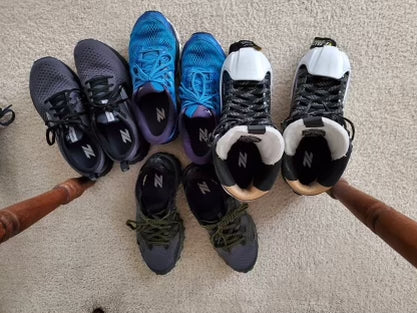 The Z-liner insoles made an immediate and lasting difference. I love that these insoles stay in place and make me feel well balanced and stable while running and exercising. The fact that they're washable is great too! They mold so well to my feet and give me excellent cushioning and support. For a long time I couldn't go running and these insoles have allowed me to not only walk pain free but to run again as well!
I love them so much I have a pair in every pair of shoes I own. They are in my everyday walking shoes, my running shoes, my training shoes, and now they are even in my hockey skates! They also saved my feet during a three and a half hour karate test. I'm so grateful for these insoles!
- Tracy B.

By wearing the Z-Liners in my shoes, it has helped reduce my europathy in my right foot.
- Tom D.

I have nerve condition that causes my feet to be extraordinarily hot in almost all circumstances, but strangely not sweaty. Sort of like my feet only were in a tandoori oven. I've tried all kinds of medications, applications, breathable shoes and liners. But Z-liners because of their "egg crate" design have helped me be the most be comfortable. Really love them and have several pairs so I don't have to switch between shoes.
- Mark I.
I have sciatica in my lower back that affects my right ankle. This causes my right foot to flop when walking which sends the force back up through my lower leg to my knee. This prevented me from walking more than a few hundred
yards..
As soon as I inserted the z-liner insert into my shoes, because the z-liner absorbed the force of my floppy foot, I was able to walk normally without pain or discomfort in my lower leg and knee. I can now walk comfortably 1 mile plus without my foot flopping and causing additional issues. I love my Z-liner inserts and now have a pair in every pair of shoes I own.
- Presley E.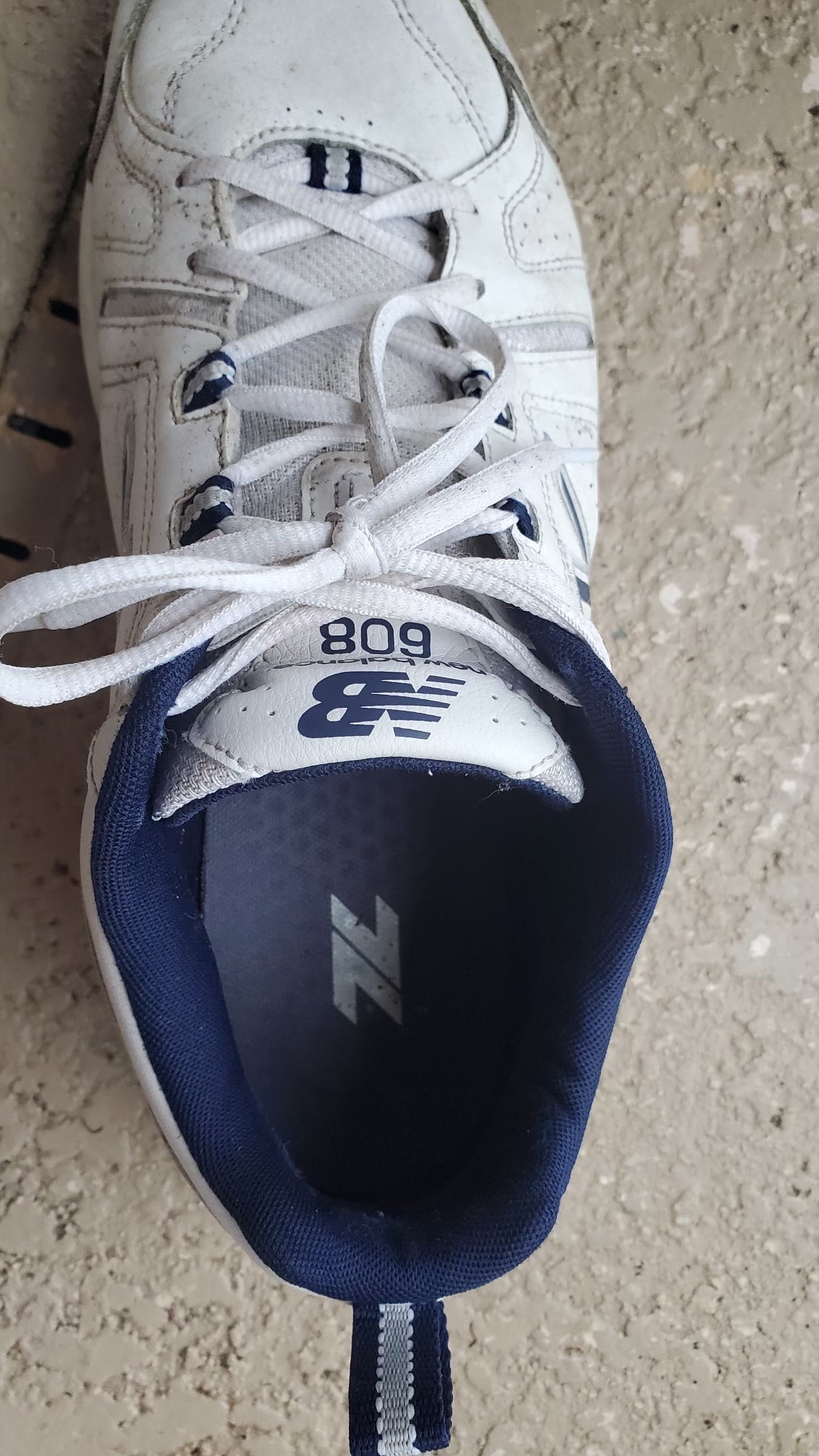 I bought one pair of the Z liners and after putting them in my shoes within a week I ordered two more pair now all my shoes are covered I walk my dog a lot and I know these things are like walking on a pillow I really enjoy them I have diabetic neuropathy in my feet and they really help with the pain that I have from that so I would highly recommend them to anybody.
- Jeff L.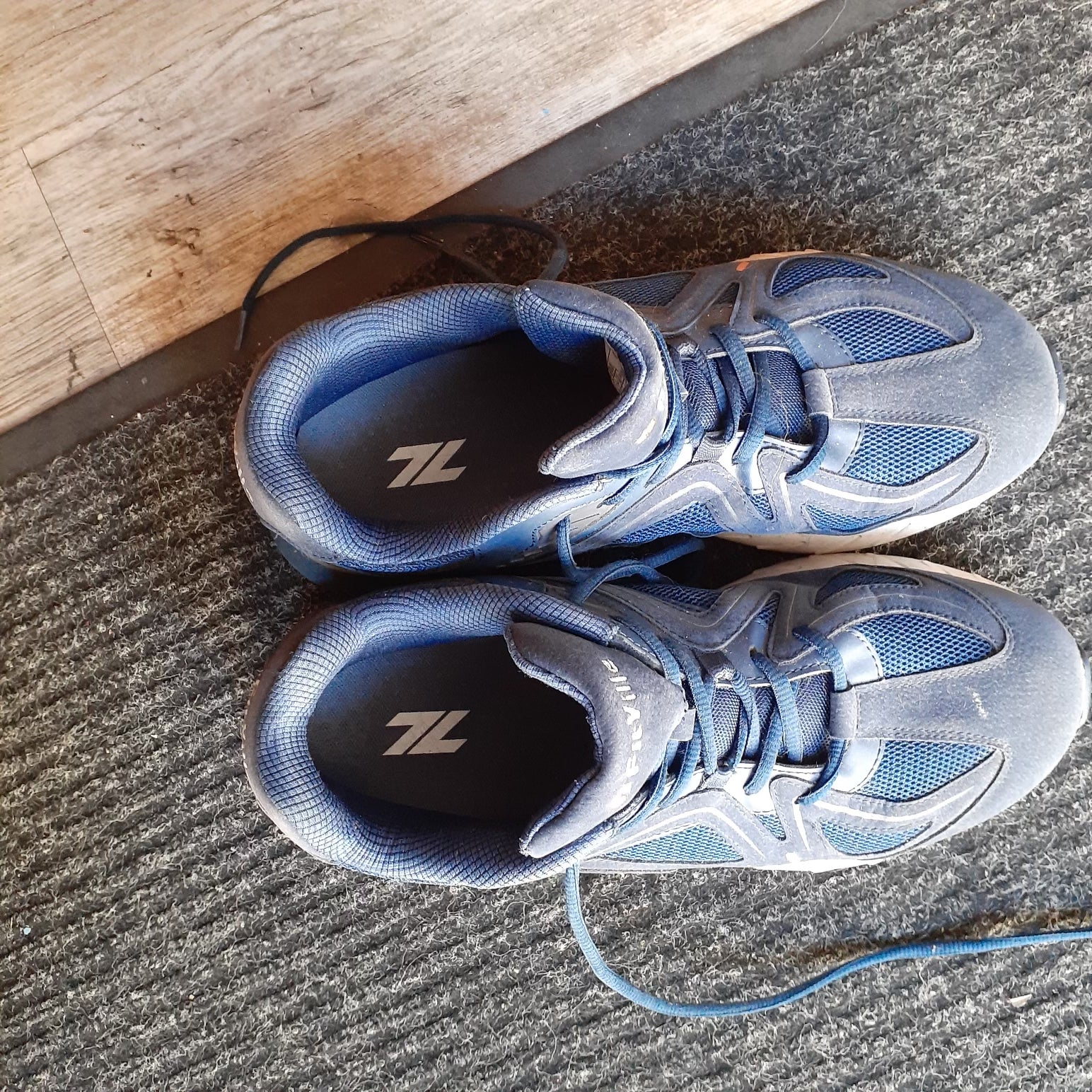 They have helped me because my feet no longer hurt after 10 hours on my feet, foot pain subsided within a day or two of wearing them.
- Lamar W.
I injured both of the bottoms of my feet after going on too long of a walk with old shoes. After that I bought new shoes that support my arch, but it didn't work. I tried some custom orthopedics, but they didn't fit in most of my shoes. After trying a pair of Z-Liners I bought 7 more because they work well with my feet and also all my shoes
- Shaun B.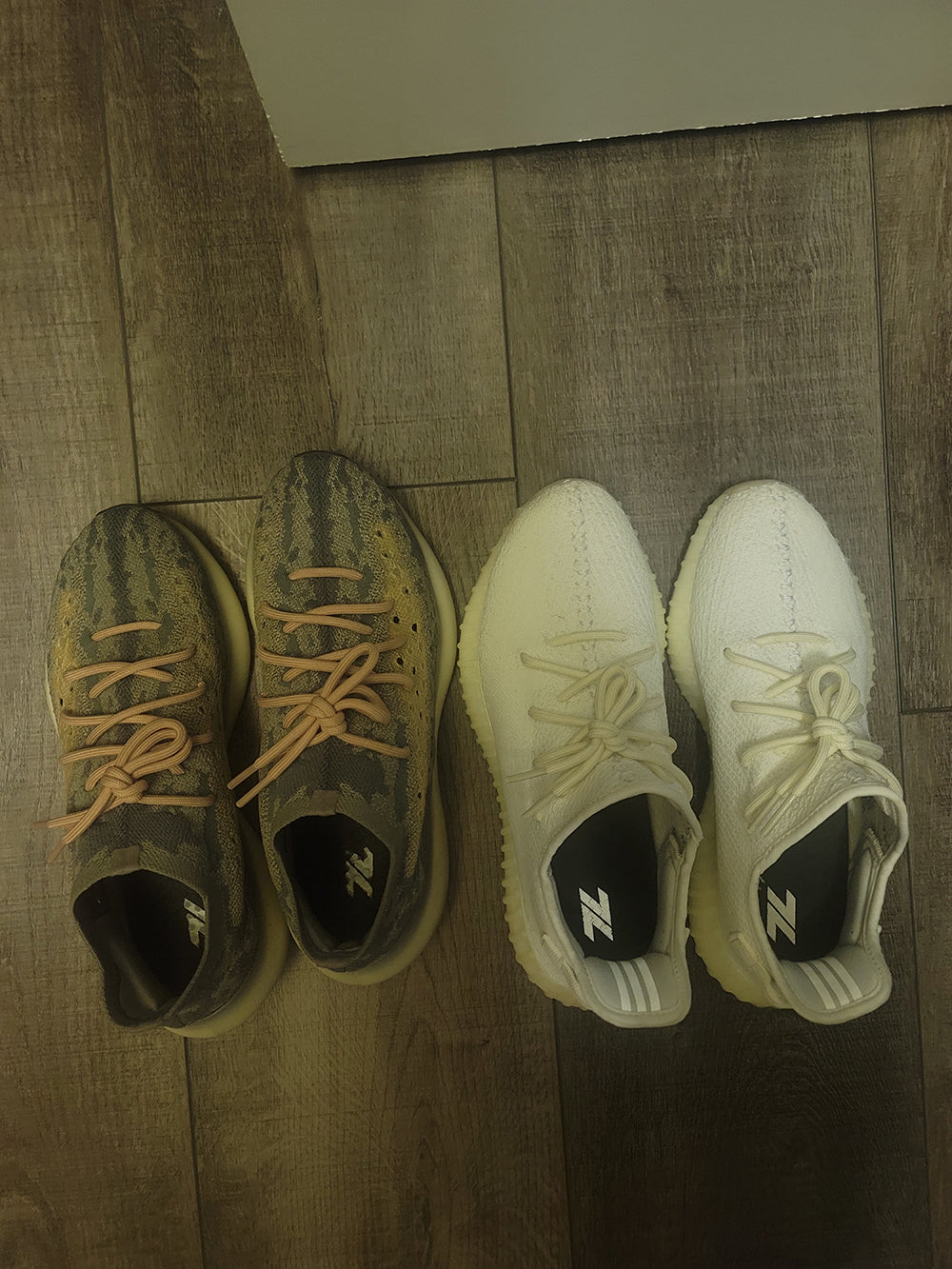 I love the Z-Liners I have a bunion which causes a pressure callus on the bottom of my foot. The Z-Liners give support and eases the discomfort I have. Great insoles.
- Ken S.
I have collapsed arches and have always had trouble with insoles and shoes but these things I will say work I have zero soreness zero fatigue definitely will have these in all my other shoes
- Elmer B.
I'm a veteran with back problems, before the Z-liners I was barely walking due to my adiculopathy, Neuralgia and Neuritis of my left ankle, after purchasing my first pair of Z-liners, put them on my wide fit shoes, I have been able to alleviate some of the pain but the best part is that I am able to walk!, I can not be any happier with the results of the Z-liner, I have purchase a second pair and hopping to have every single pair of shoes with them on it. It truly makes a difference and I am a firm believer.
- Jorge R.
For work
I wear work safety shoes 12 hrs a day on hard floors. These insoles make life better for my feet. They add new life to my favorite old sneakers and well as comfort to my boots. Highly recommended. Your feet will thank you!
- Patrick C.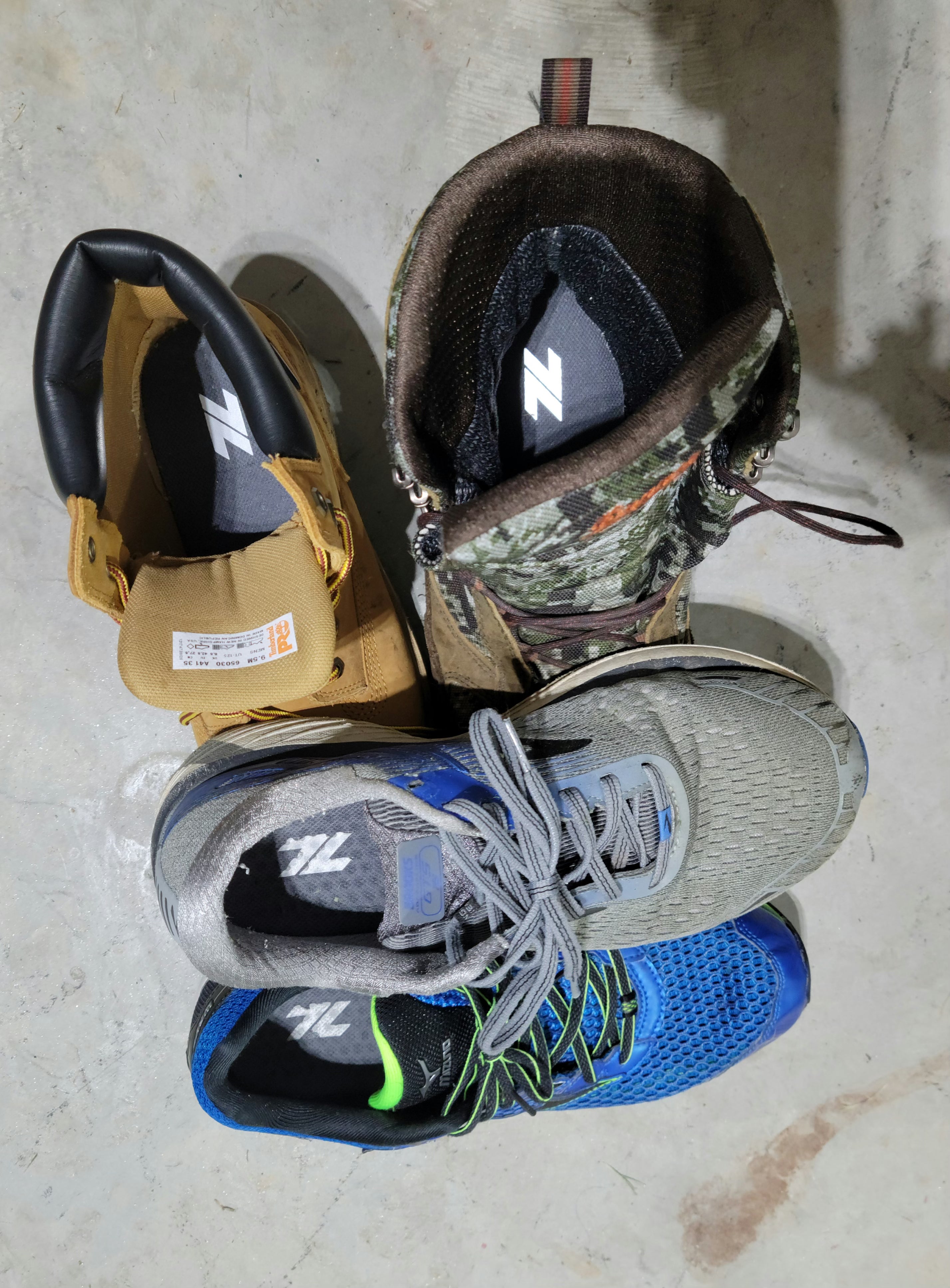 I'm a walking mail carrier and have tried more than a dozen different insoles to help with plantar fasciitis and a heel
spur in my right foot. I have narrow heels and wide etatarsals so it's already difficult to find the right shoes and fit a decent low-profile insole. Other insoles I've tried recently are either too thick, hard & rigid or with a plastic arch
support which cuts into my foot. None of them come close to the gel honeycomb design of the Z-Liners.

I was impressed by the egg and bowling ball demonstrations so I had to give them a try. And I'm happy that I can throw them into the washing machine. This week I went on a long, difficult hike up in the mountains (Timpanogos) with my Rocky's postal shoes. Together they worked fantastic! And as I mentioned before, I'm also a walking carrier. At least seven miles every day.
- Jason S
I'm a flight attendant and on my feet from 8-15 or more hours a day. My feet hurt all the time and started suffering from plantar fasciitis. I went through numerous orthotics, even expensive ones from a store that specializes in them by scanning your feet, before coming across Z-Liners in an Instagram ad. I decided to give them a try - sooooo glad I did! My feet are comfortable all day, I hardly have to sit down and rest, and my plantar fasciitis is gone.
- Eric S.

Z-Liner Insoles are hands down the best insoles that I have ever purchased. I work in the hospitality industry, walking or standing for 10-12 hours per day. I have tried all of the other inferior insoles that are currently on the market, and none of them come close to Z-Liners, in comfort or durability. I will be a customer for as long as I'm walking!
- Keith G.
I'm a traveling engineer and outdoors enthusiast. I often spend much of my days on my feet for hours on end, sometimes carrying burdensome luggage. I've tried many different brands, some brand-name and several rather expensive, but not one has held a candle to the performance I receive from my Z-Liners. They suit nearly all my shoes without issue, don't have to be trimmed to fit, distribute weight in a very balanced manner, live long, and clean easily. The best part about them is definitely how well they work though - I don't put on a new pair of shoes without them!
- Jeremy W
Z-Liners helped me deal with the pain that came from working my daily 8+ hours of work on my feet. I can not be seated at my job due to the nature of my work, making my choice of footwear vital to my comfort and performance .
After using Z-Liners I know longer finish my shifts with swollen feet; I've spent a lot of money experimenting with shoes and other insoles brands that promise relief only to find that these insoles carry me a lot farther than any of those other products.
- Israel I.

These truly are my favourite liners for shoes. I've had 3 or 4 sets now. I am a FedEx ground driver so I am running on my feet all day. These have helped with my foot issues and pain so much. I always tell people to get them. I have left store brand liners behind and I always get these now.
- Darrick S.
Z-Liners have helped me so much in my daily life! I am a full time laborer and light equipment operator. I am always on my feet. Whether it be standing in place on a machine, walking behind a machine, exercising in my home gym, or daily running around. Z-Liners are in my work boots, my muck boots, my gym shoes, my everyday shoes, and my Hey Dude shoes. These have made uncomfortable shoes into comfortable shoes. I have tried Dr. Scholls, Tractor Supply brand, and multiple Amazon brands. I will not go back to any other liners. I am a firm believer in this product and will continue to support them. Super durable. Super easy to clean. Great investment!
- Anthony J.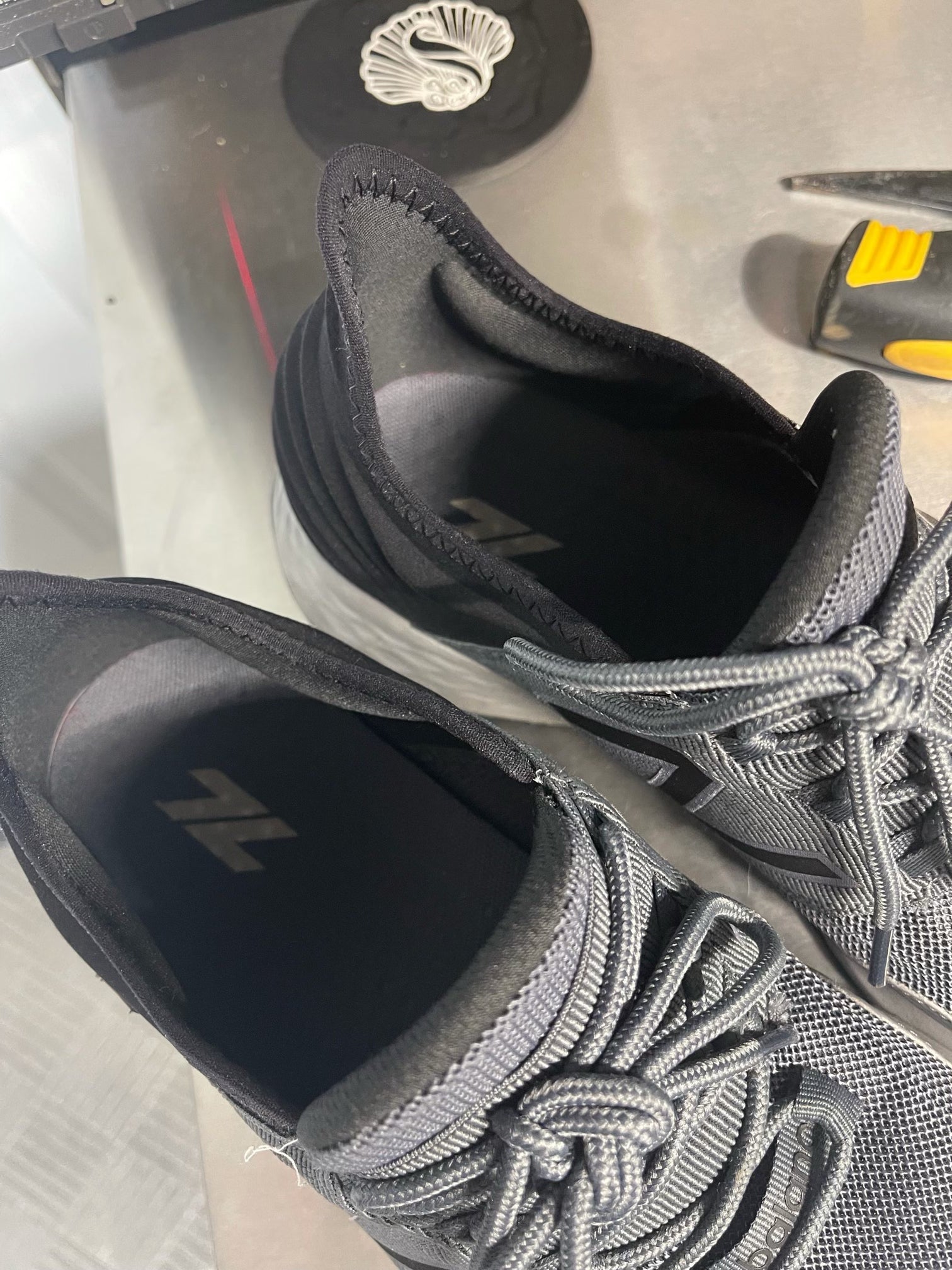 I wear safety toe shoes and walk on concrete all day at work. I have tried multiple other liners. They flatten to virtually nothing within weeks.
I can't believe how great these hold up. I was initially a skeptic so I only purchased one. That became annoying because I started transferring the liners when I changed shoes. Now I have 3 pairs of Z-Liners.
- Kyle F.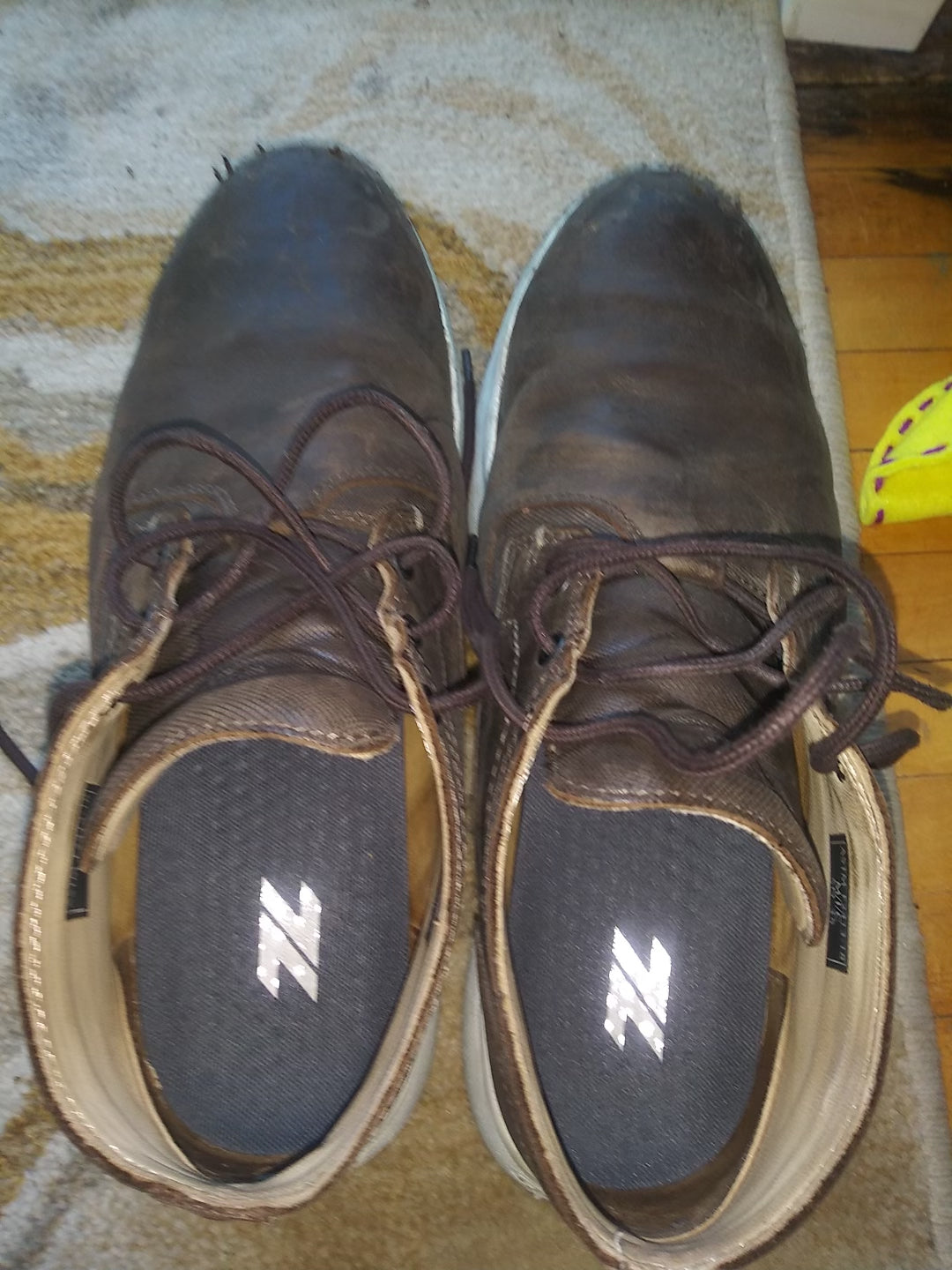 The Z-liners have been exceptionally helpful at work compared to other insoles I used to use, New balance 3210 insoles. The bounce in the step and the comfort of the Z-liner insoles made a big difference after standing on my feet for 8-10 hours. The soreness after a long day is reduced and I feel like I can stand in my shoes or boots all day and all night with the Z-liner insoles. I bought 1 pair and after a month and I swapped out all the insoles in all my other work shoes for Z-liner. I highly recommend them
- Ron A.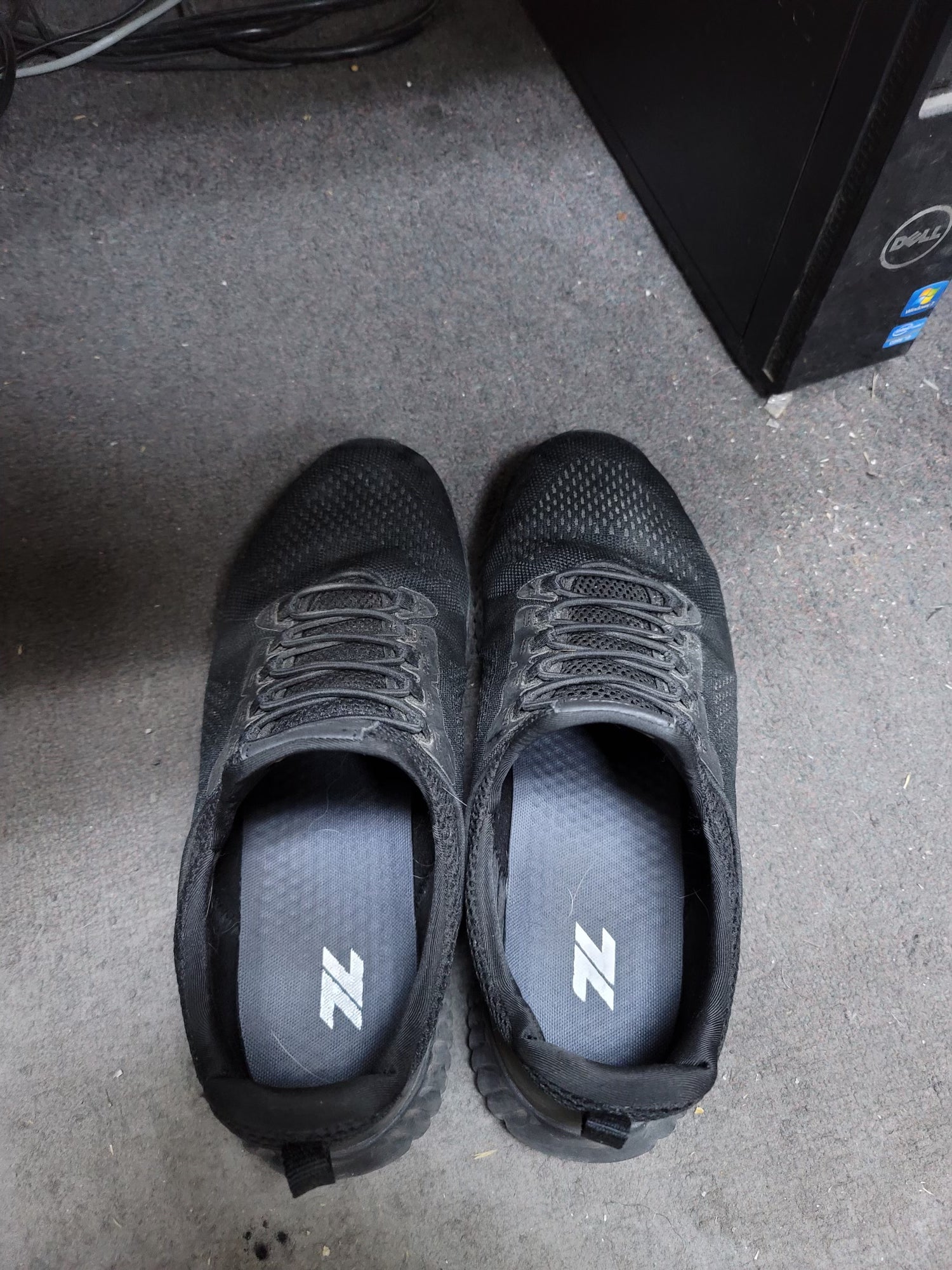 My feet used to hurt from standing on concrete for over 9 hours a day 6 days a week. I love these insoles over other brands that I have tried with no success. I already have two pairs and I am going to get another pair soon. I have welcomed myself to the Z liner family.
- Steven C.
I'm on my feet all day as ecolab territory rep. and technician working on commercial laundry and warewashing machines. These help so much with the pain in my heels. Way better than dr. scholls.
- Chris L.

Z-Liner has definitely played a great role in decreasing my foot fatigue. I was a life long soccer player and referee, player for 20 years and referee for 14, and now work in a warehouse 50 hours a week mostly standing, plus work out times a week. Without these insoles I don't think my foot pain would be reduced so greatly and I've tried over 20 brands of insoles! I ordered 3 pairs so far and look forward to the next one.
- Admiral J.

Z-liners helped me on my shift job where I'm walking on hard concrete for 8-9 hours a day. Definitely so much better than your brands you get off of Walmart and last twice as long! Highly recommend.
- Johanna J.
Working in the live video production business, we wear alot of black. Hence all my Z-liners are in my work shoes. At one time I had 4 pair, welcome to having a teenager with the same size shoe, he swiped a pair. Long days on cement tradeshow floors. I've learned it's best to swap out shoes through the day. These liners have really saved the back and knees. I would highly recommend them to anyone who's standing for more than 3 hours at a stretch.
- Eric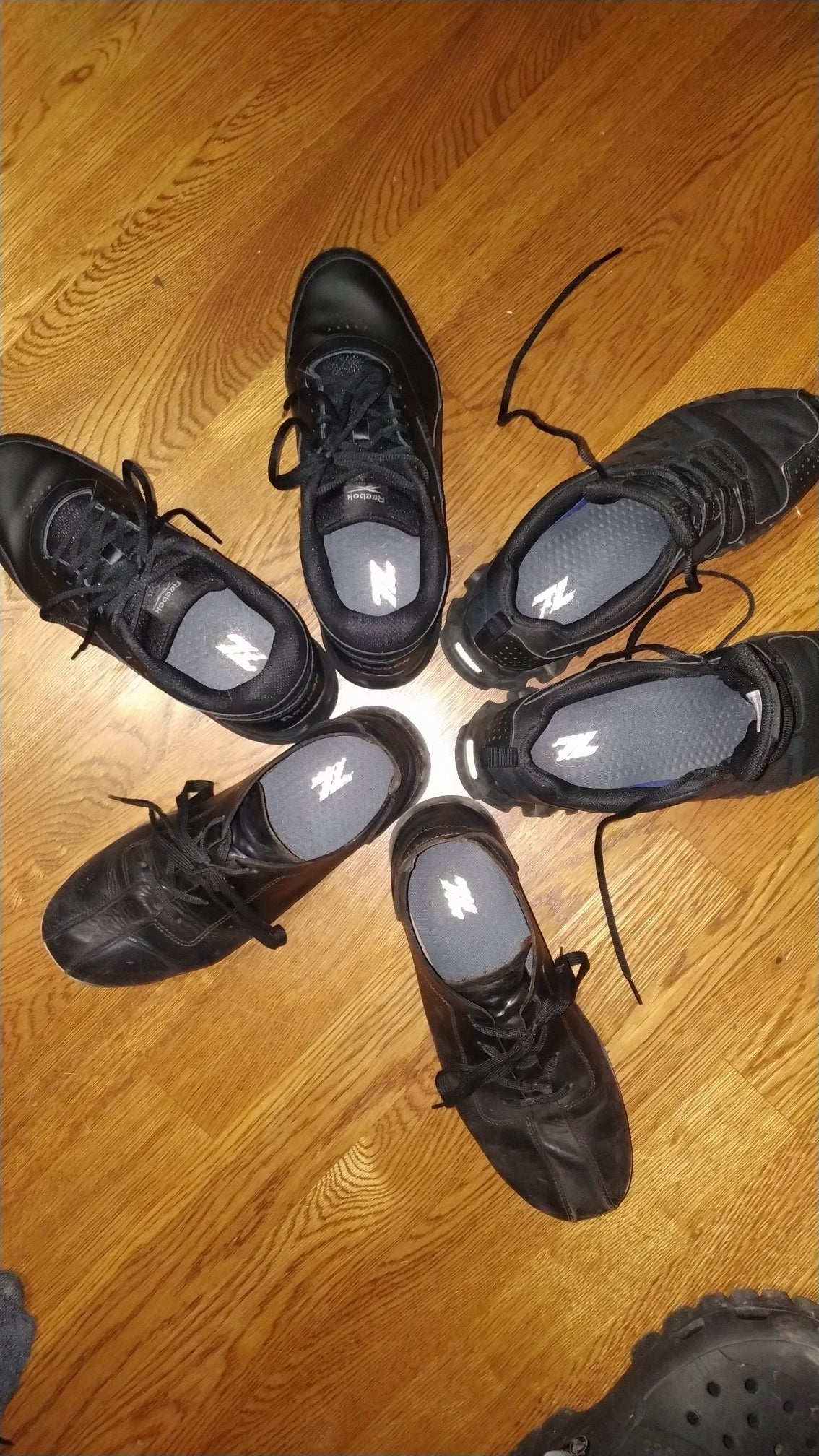 Best insoles on the market! And super inexpensive for what you get. I have to stand on my feet for +10 hours daily (warehouse worker) and these have helped me with my pain and makes my job easier. (i have been using it for almost a year)
- Alexis A
Z-Liners have helped me tremendously. As a airfield civil engineer I am routinely putting on many miles walking runways in my work boots. My feet and knees would constantly hurt. Since getting my Z-Liners I have been able to be on my feet for 60+ hours a week with very little to no pain.
- Brandon J.
For exercise
I enjoy doing cardio, however my insoles don't normally last too long and my feet would ache after an hour of exercise. But, ever since I saw a video on Facebook of how well these Z-Liners can withstand impact, I instantly bought a pair to try them out. I was so satisfied with them that I bought another pair for myself and four extra pairs for my friends and family. It was definitely worth the investment since my feet don't hurt anymore after long cardio sessions.
- Vincent A.
I love two main things about Z Liners first is that they are easily interchangeable even though I have ten Z Liners in ten different pairs of sneaks :) and second when I take an original Nike insert out of a new shoes and put in the Z Liner it completely steps up my shoe game from the inside out! Photo of me after finishing up a run in Kona and it is the only time in Hawaii that I wear shoes and of course I wear them with Z Liners!
- Eric P.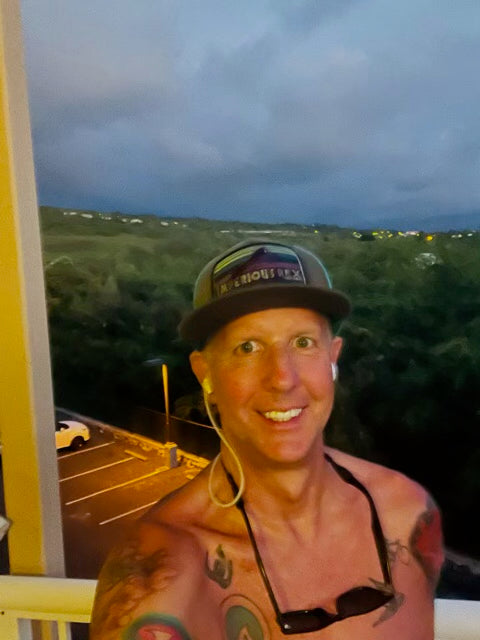 We have all found that with the use of the Z- Liners we are more comfortable and enjoy more outside activities and for longer periods of time. Having these liners has made us enjoy more time together whether on walks, hiking and even using these on our gym shoes. Great investment for sure.
- Thomas W.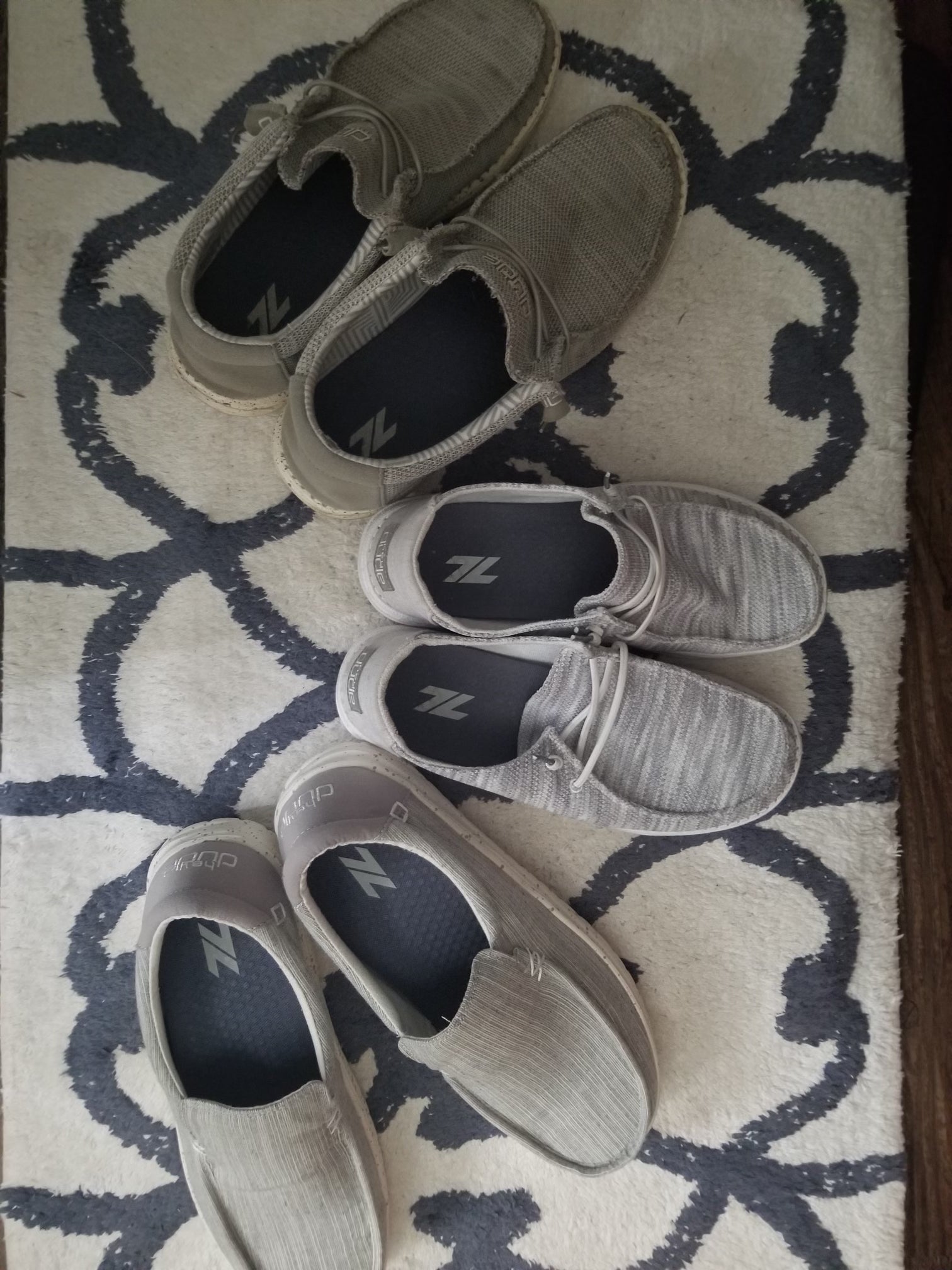 I have put them in every pair of shoes I wear! Participating in one of the most enjoyable activities I have found! It really vibrates your feet. Z-Liners really make it better. Here I am after hiking 12 miles checking on fire suppression efforts on the Caldor fire in desolation wilderness. They really help for the big hikes. Thanks these really are great insoles! They are in every pair of shoes I wear!
- George G.
Aloha! I use my Z-Liners in my soccer referee shoes and they have done wonders to alleviate foot pain. I also love that after two or three 90 minute games I used to have dead legs but after using Z-liners they feel almost fresh.
- Andy G.

Z-Liners have helped dial in the fit for most of my shoes, and have added comfort as well. One of the biggest benefits of the insole for me is the cooling effect with every step. Having sweaty feet this minimal air movement helps keep moisture down. I actively play disc golf with them and they wear fast, but it's expected for me, the sport is hard on shoes and feet alike. In the end the gains are well worth the investment for me.
- Kevin D.
I ordered my first pair to try after spending a pretty penny on a pair of Dr. Scholl's custom fit inserts that after a couple of days didn't seem to feel much different than before. I was pleasantly surprised at how well my foot felt inside my
shoe after putting it on. Even running on the soccer pitch with my teams, they don't move inside my shoe like other brands and the impact on my foot is so much less. Since the Z-Liners were about half the price of a more expensive pair that I would normally wear, I ordered a second pair right away for my other shoes. I plan on ordering a pair for my boots as well as soccer shoes whenever I get new ones. Would recommend for everyday use or sports!
- Todd T.

Z Liners are the best fitting insole liners I've used and I've used insole liners for several years. The fit is spot on with just the right amount of cushion I need for walking and golfing. My feet feel much better after a round of golf!!
- Gary C.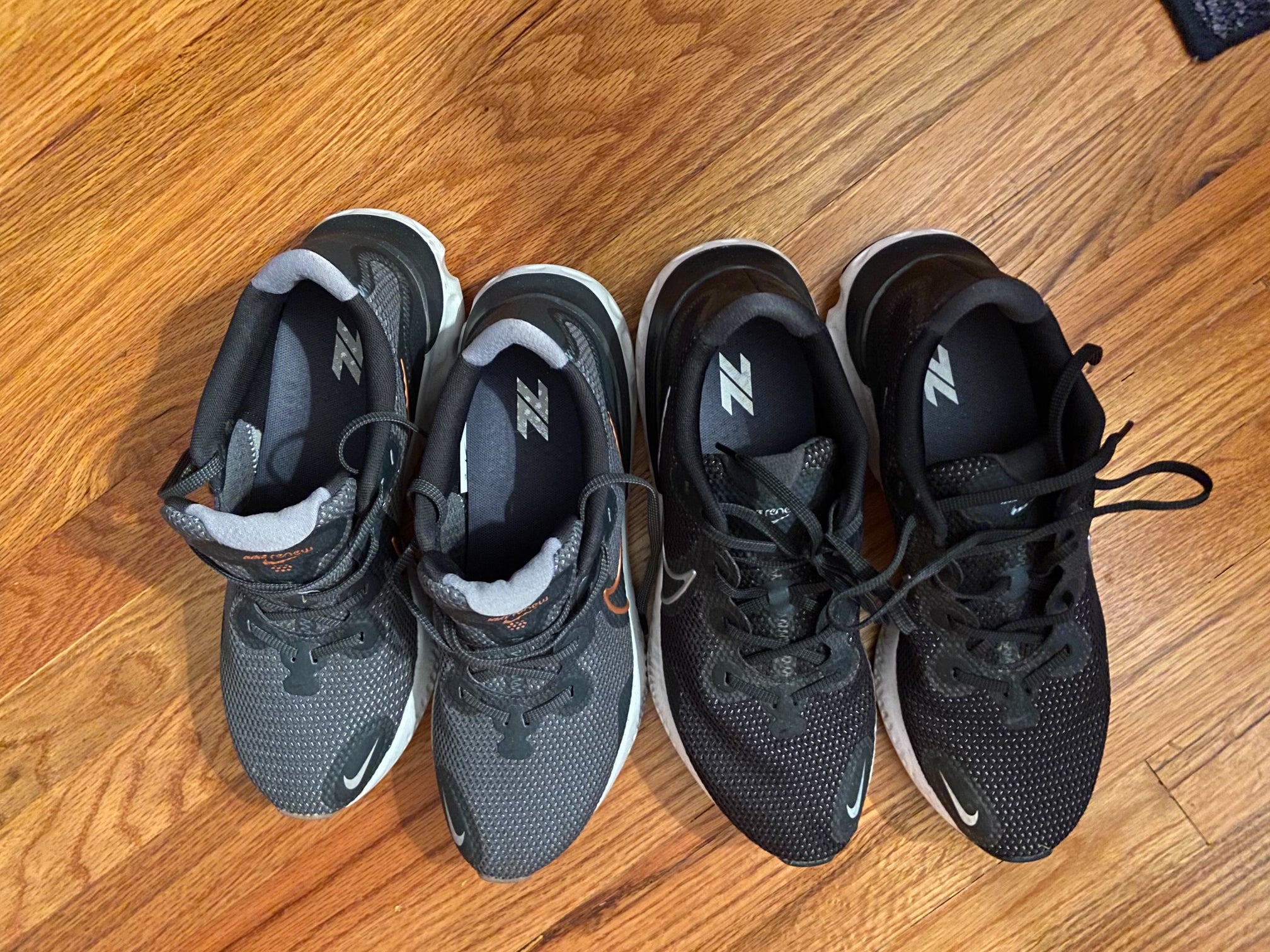 Not only are Z-liners extremely comfortable, and convenient, they have literally saved me money! I am very active and my shoes wear out after about 3 months as I start to have foot or knee pain. Insert Z-liner insoles and I have extended the use of a shoe for 6+ months and I am foot/knee pain-free. Highly Recommend!
- Joe K.

I have started buying Z-Liners for all of my work shoes. Doing power line inspections, I'm either hiking through fields, climbing in and out of the cockpit, or standing on the concrete slabs in the shop. No matter what, my feet take a beating and these liners are lightweight, flexible, and breathable. These are comfortable enough to finish patrol and hit the weights in the same boots!
- Chris K.